NEWS LITERACY
SUMMER INSTITUTE 2020
Dear Applicants,
Thank you for your interest in our Summer Institute Programme! 
Unfortunately, due to the global COVID-19 (Coronavirus) pandemic News Literacy Center at AMU (Poznań, Poland) announced that it has no choice but to make the necessary decision 
to cancel the News Literacy Summer Institute in Poznań 2020. 
We will keep your data if we decide to organize another edition of the Summer Institute in the future.
Thank you for your patience and understanding.
"Information is in our DNA"
This motto nicely captures universal desire to receive, share and comment on news felt by people all over the world.
It is also a starting point for News Literacy – an educational concept created and developed at Stony Brook University, USA.
Although the human species follows this pattern from time immemorial, recent technological developments have brought profound changes to the way we access and consume news.
The digital revolution has enabled us to access a true treasure trove of news content from all over the world. We can follow the events in distant places practically in real time as they unfold.
Moreover, thanks to new tools of social media (like Twitter, Facebook, Instagram, Pinterest, YouTube, Google+, Weibo, VKontakte, Odnoklassniki, Skyblog, Badoo, etc.) every news consumer can also be news producer at the same time. Every person connected to the world wide web can now post information, pictures, video and comments which can go viral. This means that they can potentially reach millions of people around the world and influence their attitude to a given issue.
The digital revolution empowers us like never before. However, as the saying goes:
"With great power comes great responsibility."
Right now, in the words of Richard Hornik, director of Overseas Programmes at the Center for News Literacy, Stony Brook University (SBU), we are all exposed to "an equivalent of an information tsunami washing over us."
How to stay informed and avoid misinformation when we are literally flooded with news spread by domestic and international media, citizen journalists, as well as by ordinary "netizens"?
Lecturers at the School of Journalism, SBU came up with an answer in the form of an practical, innovative course called News Literacy. The course aims to help its students to become conscious news consumers through applying their critical thinking skills and work with current examples from news media.
The course turned out to be a startling success, as it has been adopted by tens of universities, community colleges and high schools across United States. Moreover, it has been successfully applied in many places outside America (like China, Hong Kong, Vietnam, Bhutan and Russia and now also in Poznań, Poland).
In every instance the course has been modified to suit local conditions while maintaining its core elements, such as:
• making distinctions between different types of media content (news journalism, entertainment, promotion, etc.);
• exploring the crucial elements of a reliable journalist's craft (balance, reliability, usage of proper sources);
• gaining knowledge of the editorial cycle and its rules for selecting information;
• evaluating the reliability of sources;
• learning to distinguish between media and audience bias.
News Literacy Summer Institutes
The first and the second News Literacy Summer Institutes organized by News Literacy Center at Adam Mickiewicz University in Poznań, Poland in cooperation with Center for News Literacy, Stony Brook University has taken place on the premises of the Faculty of Political Science and Journalism, Adam Mickiewicz University in Poznań.
In the course of the selection process 15 participants have been selected. Finally in 2015 we have hosted 12 guests from Belarus, Bulgaria, Georgia, Kyrgyzstan, Latvia, Nigeria, Ukraine, Uzbekistan and in 2016 we have hosted 14 guests from Albania, Armenia, Belarus, Georgia, Hungary Kyrgyzstan, Moldova, Russia, Ukraine. In 2017 we have hosted 14 participants from Armenia, Belarus, Georgia, Kazakhstan, Kyrgyzstan, Macedonia, Poland, Serbia and Ukraine. The 14 participants in 2018 edition represented universities, media institutions, schools and non-governmental organizations from 12 countries (Armenia, Azerbaijan, Bulgaria, Georgia, Kosovo, Macedonia, Moldova, Germany, Poland, Romania, Ukraine and Italy). They joined the network of graduates of previous editions that now numbers over 50 people from Central and Eastern Europe, Caucasus and Central Asia.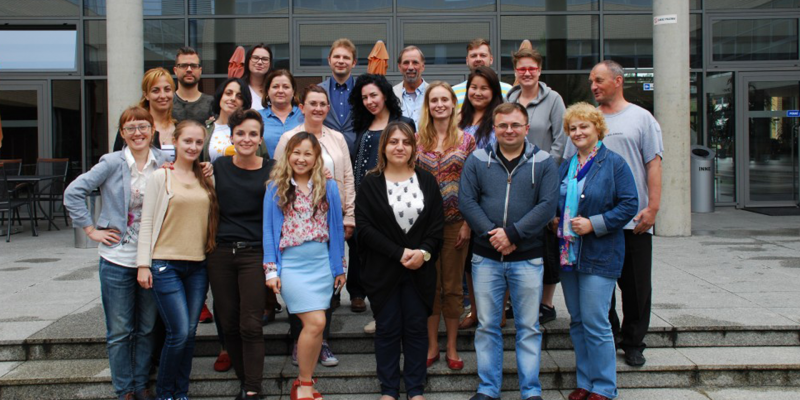 Best aspects of News Literacy Summer Institute in Poznań 2015 and 2016 mentioned by participants:
• very effective presentation of basic News Literacy concepts;
• engaged and active group of participants willing to adopt/approve/implement News Literacy in their home institutions;
• combining practical examples with theoretical perspective;
• creating a base of interesting exercises connected with news literacy curriculum;
• a perspective of creating joined projects, for expanding news literacy teaching in Central Asia;
• providing technical support connected with interactive tips;
• excellent feedback.
NEWS LITERACY SUMMER INSTITUTE IN POZNAŃ 2020
In 2014 News Literacy has been adopted in Poland, by the Faculty of Political Science and Journalism, Adam Mickiewicz University in Poznan. The university now proudly hosts the European Center for News Literacy, which will organize the fifth News Literacy Summer Institute in Poznań between June 28th – July 3rd.
The Summer Institute offers the opportunity for lecturers, teachers and students who would like to apply News Literacy and its core elements to their work. The Summer Institute will teach an advanced course and provide assistance to those who want to set up their own News Literacy course at their home university or institution. Adam Mickiewicz University and Stony Brook University hold sustainable cooperation in high regard. Thus, our American partner will send a lecturer to the intensive course to teach the course together with the Polish team.
What can News Literacy Summer Institute in Poznań offer selected applicants?
• full News Literacy course taught by experienced American and Polish teachers;
• assistance in adaptation and implementation of the course at participants' home institution;
• teaching materials;
• networking opportunities for like-minded teachers from around the region.
The organizers will cover the costs of following items for all participants:
• accommodation;
• meals during the course hours (Coffee break & Lunch);
• teaching materials.
• The News Literacy Summer Institute is foremost directed at educators and trainers, journalists and other practitioners working in the media environment.
In order to apply you have to fill on-line application form following the link below:
In addition you have to complete your application by sending the following documents to newsliteracywnpid@gmail.com:
• curriculum vitae;
• scan of your passport (ID page with passport number).
The participation fee is 50 euros.
The first call for applications will be open until 31.03.2020, unless we reach the upper limit of 100 applications before that date. In this case the organizers will close the call before this date. Information about the number of received applications will be posted on this website from time to time – (!) So not on a daily basis. Take this into consideration when planning your application. 
Selection process will be divided into two stages.
After assessing applications we will invite selected candidates for a skype interview.
March 31st 2020

Deadline for sending application forms.

April 16th 2020

Publication of lists of selected candidates.

April 17th - April 24nd 2020

April 27th 2020

Sending official invitations.

June 28th - July 3rd 2020

SUMMER INSTITUTE NEWS LITERACY IN POZNAŃ.
Professor Dorota Piontek
Professor at the Faculty of Political Science and Journalism, Adam Mickiewicz University in Poznań. As an experienced researcher of relations between media, popular culture and politics in Polish, European and a global setting she has supervised the work of countless bachelor, master and PhD students concerning modern political communications and mediatization of social life.
Professor Piontek is looking forward to applying her considerable experience gained both participating in international research projects and hundreds of classroom hours spent teaching journalism and communication students to Poznań News Literacy Summer Institute programme.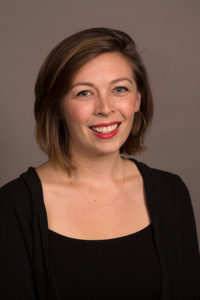 Samantha M. Stanley
Samantha M. Stanley is a PhD candidate at The University of Hong Kong's Journalism and Media Studies Centre researching the intersection of journalism, public relations, and education. Samantha has served as a lecturer of journalism, news media literacy, public relations, and communications at universities in the United States and in Hong Kong and she has assisted in numerous teacher trainings for news literacy educators in Asia. In 2019 she was a visiting scholar at the University of Rhode Island's Harrington School of Communication where she worked on projects exploring propaganda and digital literacy education. Samantha is passionate about news media literacy education and a fierce advocate for the Oxford comma.
Find more about Samantha's work and experience at www.samanthastanley.com
Agnieszka Filipiak
Earned her PhD at the Faculty of Political Science and Journalism, Adam Mickiewicz University in Poznań. She is a graduate of Political Science and Spanish Philology. Agnieszka's research focuses on the influence of internet-based media and social media on social movements. After attending Stony Brook's 2014 News Literacy Summer Institute she has skillfully applied this academic background and her rich experience as a language teacher for further development and adaptation of the News Literacy curriculum for the course she co-taught with Denis Halagiera, Eliza Kania and Rafał Wiśniewski at AMU.
Rafał Wiśniewski
Rafał earned his PhD at the Faculty of Political Science and Journalism, Adam Mickiewicz University in Poznań and now continues his work in this institution as senior lecturer. He specializes in international relations with special emphasis on security issues. As a graduate of Stony Brook's 2014 News Literacy Summer Institute Rafał successfully introduced a degree of international and security topics into a curriculum of the News Literacy course he co-taught with Agnieszka Filipiak and Eliza Kania at AMU.
Denis Halagiera
PhD student at the Faculty of Political Science and Journalism at the Adam Mickiewicz University in Poznań, Poland. His research interests include disinformation, misinformation, malinformation and fact-checking. He is participating in international research projects, including: (1) SHARENEWS: Predicting the Shareworthiness of 'Real' and 'Fake' News in Europe or (2) Journalistic Role Performance Project.
FACULTY & CITY INFORMATION
Faculty of Political Science and Journalism
Our Faculty is one of the youngest among the 15 faculties of Adam Mickiewicz University. However it proudly continues traditions of the institute of political science and journalism, which has been founded in 1967.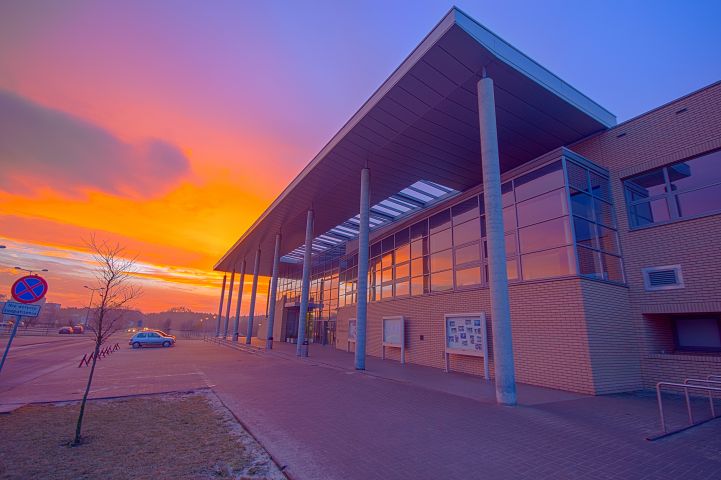 At present we teach over 4200 students in four majors: Political Science, International Relations, Journalism, Social Communication, National Security and Public Governance.
The faculty is one of the most modern academic centers in Poland. It has an impressive technical background – own television studio, radio studio, two computer rooms provided with Apple computers and a well-equipped library with a growing department in foreign languages. It is also friendly to students with its charming patio with fountain and spaces for group works as well as the recently created students' art gallery.
The faculty employs over 80 researchers and lecturers, who work in fields such as: contemporary political history, European integration research, German studies, international economic relations, journalism, local government research, political science methodology, political culture, political marketing and socio-techniques, political systems, press systems and press law, social and economic policy, strategic studies and political theory.
There are six news teams of student media operating at the Faculty, ranging from printed (Bardzo Uniwersyteckie Czasopismo, Fenestra) to virtual (Sic! E-gazeta studencka) to radio (Radio Meteor) and television (Flesz, Kurier Akademicki). Students can develop their academic passions in as many as ten scientific student circles and seven academic journals operating at the Faculty. Additionally, the Faculty hosts several dozen academic conferences annually, including international events.